Recent and ongoing projects
Activation of social actors and implementation of the Dialogue and Governance Roundtable in the framework of the Curipamba Mining Project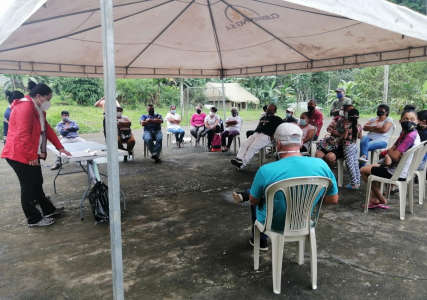 Elaborate the Corporate Territorial Responsibility strategy for the Curipamba Project that allows for the generation of an activation plan for social actors, as well as the implementation of a governance and dialogue roundtable in order to support the social management and planning of the mining project.
The following deliverables have been submitted to the Client:
Strategy focused on the dialogue and governance roundtable:
Mapping of key social actors;
Social risk assessment, as well as design and adaptation of the roundtable concept for the communities agreed upon with the Client;
Report on the results of the implementation of the roundtable.
Strategy in terms of corporate territorial responsibility (CTR):
CTR strategy including plan for the activation of social actors;
Multi-stakeholder dialogue plan;
Social due diligence process review document.
Tell us about your project!
Do you wish to discuss your project and its challenges? To learn more about Insuco and our expertise? To meet with us?