Solutions for a healthy social climate and sustainable development, combining the interests of local stakeholders and the issues of our clients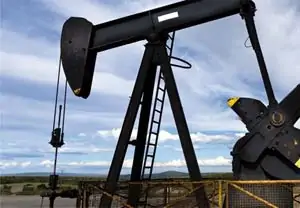 Our approach in the oil & gas sector is based on a continuous and transparent process of consultation with the stakeholders, in search of solutions adapted to the specificities of the project.
Thanks to our experience and our mastery of the challenges of the sector, we offer efficient and pragmatic approaches to promote a healthy social climate, conducive to the development of our clients' activities, whether on-shore or off-shore projects, and to local development.
We provide on-going support at every stage of your project, thanks to solutions that combine:
Tools to assist decision-making
Planning that considers the local context in the development of multiple scenarios
Technical assistance for the implementation of the adopted strategies
Pre-feasibility
Analysis of the socio-economic, historical and cultural context thanks to our baseline pre-studies
Assessment and analysis of potential risks and social impacts
Consulting for community relations management and stakeholder engagement
Legal reviews relating to the socio-economic aspects
Policies and induction tools (films, booklets, etc.)…
Feasibility
Social Impact Assessment: stakeholder engagement plan, baseline study, impact study and social management plan
Resettlement and Compensation Action Plan
Migration Management Plan
Integrated Natural Resources Management Plan…
Construction
Strategy for community development and social investment projects
Implementation of the Resettlement Action Plan
Support for the implementation of employment and local purchase policies upstream from construction
Complaints management plan and mechanism…
Operation
Implementation of the Social Management Plan
Implementation of the process for the monitoring and evaluation of the impacts
Implementation of the Stakeholder Engagement Plan…
Closure
Legal review of national and international obligations
Complete study of the socio-economic situation prior to closure
Assessment of upstream social risks and/or post-closure impacts
Negative impacts mitigation plan
Operational support for the closure process…
How can we help you?
We provide on-going support to private sector, public and civil society actors through effective approaches based on our in-depth knowledge of our clients' issues and local contexts.
Tell us about your project!
Would you like to discuss your project and its issues? Learn more about Insuco and our expertise? Meet us?