Recent and ongoing projects
Carrying out planning, development, programming and urban design studies and updating the implementation strategy of the PADARNE project (Planning and Development Project for the North-East Bypass)
Client : Ministry of Land Use Planning and Public Works (MATP)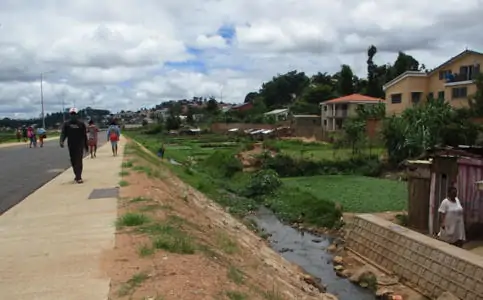 PADARNE is a Ministry of Land Use Planning and Public Works (MATP) project, implemented on a 400-ha perimeter mainly made up of rice fields, around the north-east bypass, a new 9 km road linking the city of Antananarivo and the peripheral rural communes of Ambohimangakely and Ankadikely/Ilafy.
In the early stages of the project, the Ministry of Land Use Planning and Public Works (MATP) mandated the Map-Ezaaka-Insuco-Setec consortium for project management, project management assistance and engineering missions to support the project's implementation. Insuco was in charge of the technical, socio-economic, land, financial and legal diagnosis, combined with the elaboration of a stakeholder engagement strategy, in the framework of the development of a Detailed Urban Plan (PUDé) and an overall operational strategy.
Insuco contributed to the elaboration of the strategic and urban diagnosis by providing the following services:
Literature review & Gap analysis
Socio-economic, land, governance, cultural heritage framing interviews
Implementation of a consultation strategy and a stakeholder engagement plan
Field diagnosis (socio-economic survey, analysis of governance, land and cultural aspects, strategic environmental study)
Tell us about your project!
Do you wish to discuss your project and its challenges? To learn more about Insuco and our expertise? To meet with us?