Recent and ongoing projects
Capacity-building project focused on the mining sector revenues allocations as per EITI requirement number five
​
Client: United Kingdom ambassy in Ecuador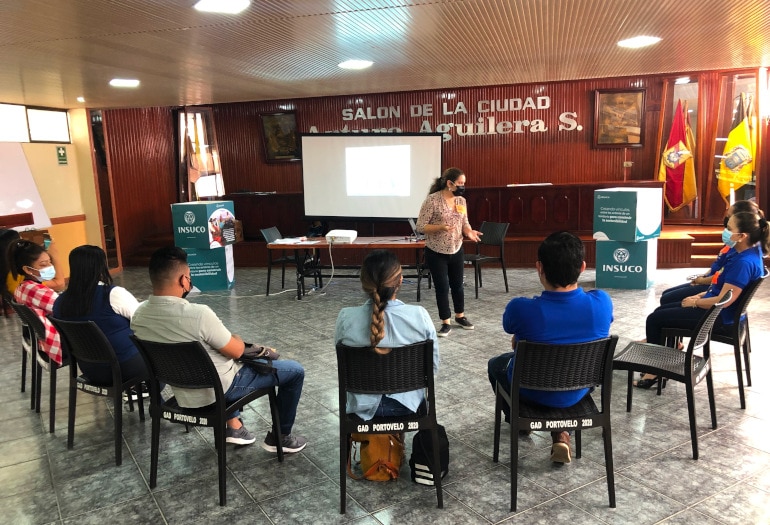 INSUCO, under the auspices of the Embassy of the United Kingdom in Ecuador, through non-reimbursable cooperation funds, executed the first stage of a process aimed at strengthening the capacities of the GADs (decentralized autonomous governments) and community leaders in open government and social benefits generated in industries that take advantage of non-renewable natural resources, in accordance with requirement 5 of the #EITI (Extractive Industries Transparency Initiative) standard.
With the first phase of this process we were able to:
* Strengthen the capacities of more than 120 technicians from various GADs in the provinces of Morona Santiago, Zamora Chinchipe, El Oro and Imbabura, thanks to their active participation and openness #transparency.
* Develop contents and guides to know the mechanism for accessing economic resources coming from the mining sector, which are available in the EITI Ecuador library: https://lnkd.in/ekTcJ-TP
​
To comply with the objectives, Insuco implemented the following activities:
Regulatory framework analysis.
Content generation.
Roadmap and provinces prioritization.
Convening and networks.
Capacity building sessions.
Systematization and memoir of the process.
Tell us about your project!
Do you wish to discuss your project and its challenges? To learn more about Insuco and our expertise? To meet with us?