Podcast Enlace Territorial : Episode 3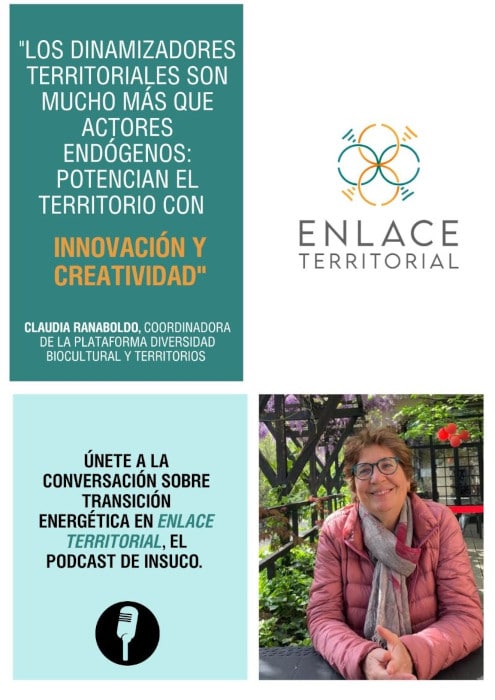 At INSUCO, with the support of the Ford Foundation and in collaboration with ICSI, we are excited to relive some of the best quotes from the first season of our Territorial Link Podcast.
This time we want to remember our episode " Territorial dynamisers: between leaders and managers of the territory". As Claudia Ranaboldo told us, territorial dynamisers are essential because they are trained for extremely demanding and key tasks for the community: from managing conflicts and positioning local agendas with other actors, to contributing to the enhancement of the heritage of their territories. In this episode we heard the voices of three dynamisers from Colombia, Chile and Ecuador, which gave us a very diverse perspective on how this type of leadership is exercised and its importance. Do you want to know more about territorial dynamizers? We invite you to listen to the whole episode and even the whole season here: 
Spotify: https://lnkd.in/eS_mYmBd  
Ivoox: https://lnkd.in/eENR2TFg  
Apple Podcasts: https://lnkd.in/eyHnsXfG
Photo credit: Cla Valentino.