Analysis and management of social data
We provide our customers with data analysis and management solutions, both in compliance with international social safeguard standards, and adapted to the needs and phases of the project, the technical skills of the teams, and the material capacities available on the sites.

Sycosur is a process to develop your social management solution, free of rights – in contrast to the usual data management systems.
From a series of functions, modules and embedded tools, Sycosur provides on-going support for the design of your own solution according to your needs, your skills and your pace of development.
We develop your customised solution from a beta version, following 3 key steps:
Sycosur functions
A dashboard according to your usual reporting mode, mapping features, and access to settings to evolve your Sycosur solution according to your needs.
On each page, there are functions to search and sort, create, edit and export data, and the ability to print according to your formats.
The combination of mass data import and input interfaces for each module.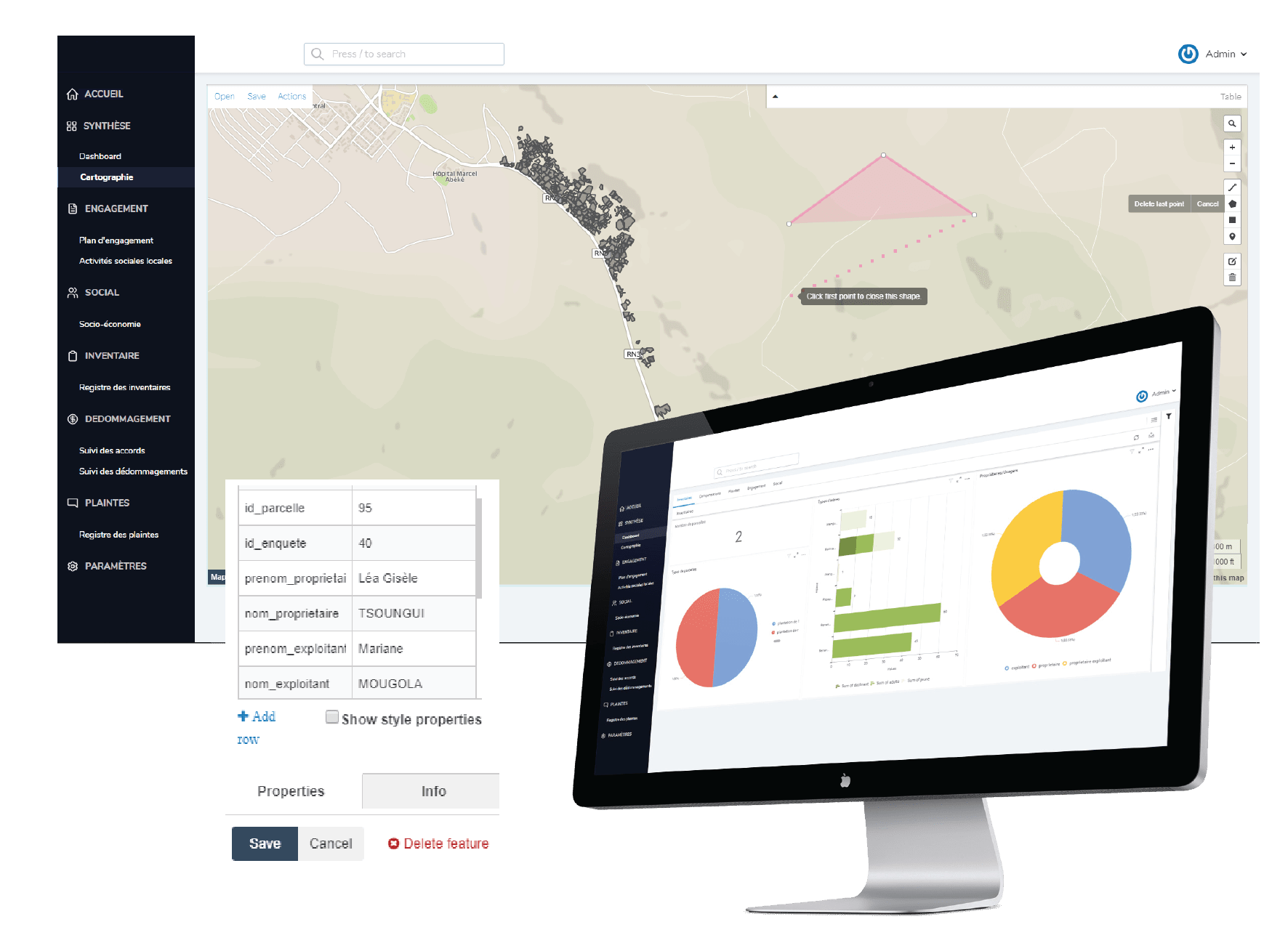 Sycosur modules
 Engagement
All tools for managing stakeholder relations, registration, monitoring and analysis of community relations.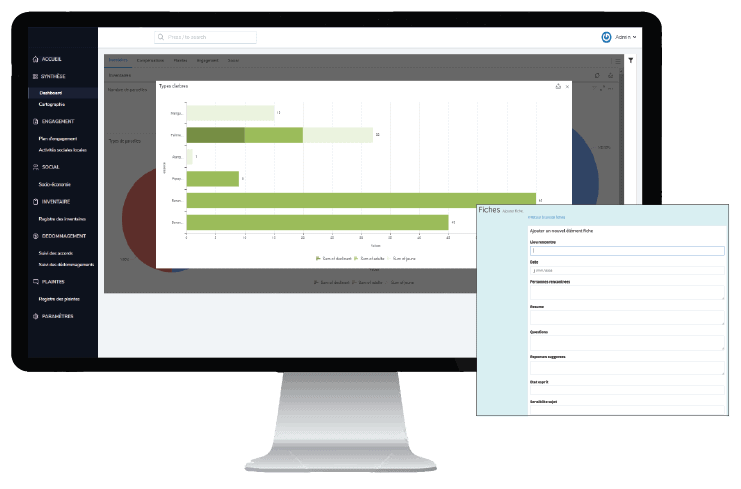 Social
The socio-economic data of the households and people impacted by your project, and the tools needed to update and monitor the impact.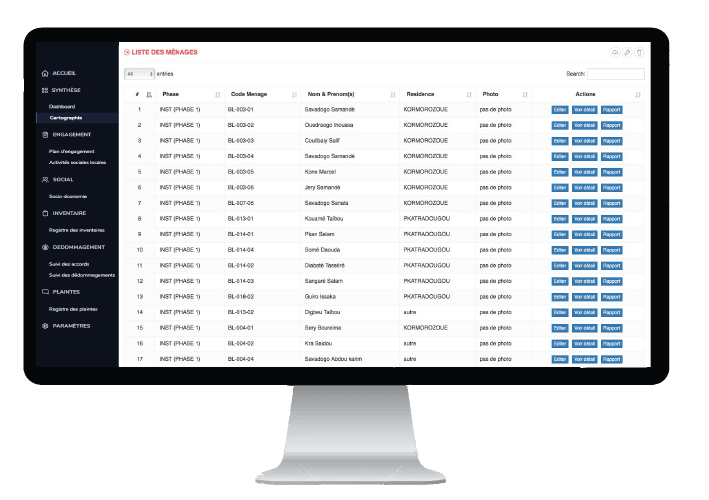 Inventories
The monitoring and updating of the assets impacted, with the inventory data of households and individuals, as well as public and collective assets, and tools for producing public validation documents of inventories.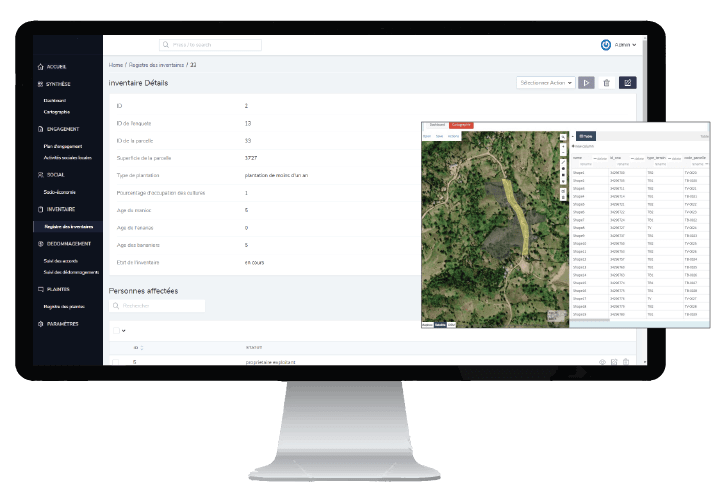 Compensation
All compensation management tools for resettlement and relocation processes: compensation protocols, issuance statements, provisional budgets, production of receipts accompanying payments and compensations.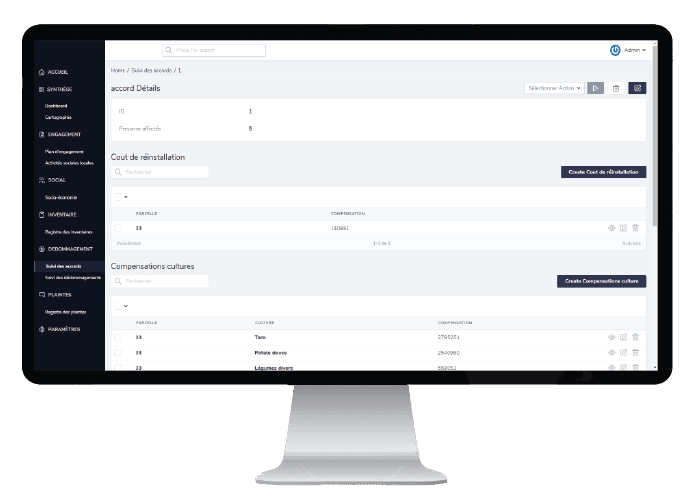 Complaints
Complaint management with our recording, processing, monitoring and analysis tools throughout your project.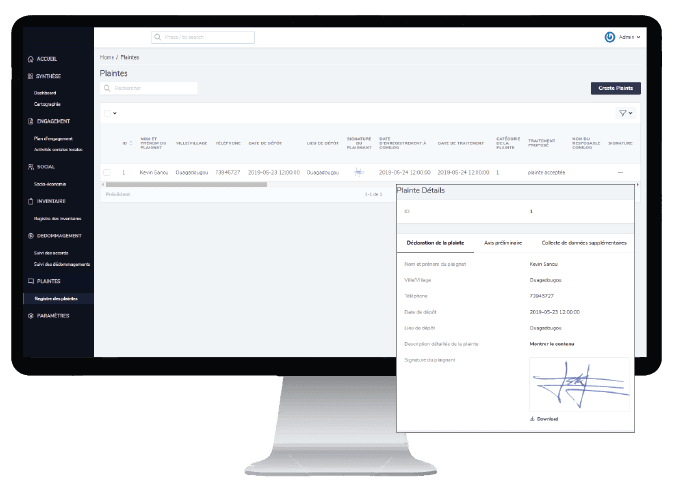 Offers adapted to your needs
Sycosur Light
For small projects that have little data to manage, Sycosur Light includes:
dashboard

two modules to choose from

DEV option
Sycosur Adapt
For large infrastructure and industrial projects that have a large amount of data to process, Sycosur Adapt includes:
dashboard

mapping

all modules to choose from

DEV option
Sycosur Hub
For industrial groups wishing to centralise their various operations' social data management, Sycosur Hub includes:
dashboard

mapping

all modules to choose from

cloud hosting

DEV option
The DEV option allows our customers to request the development of specific modules and features, 100% dedicated to their needs.
Would you like to learn more about our expertise and Sycosur?