Recent and ongoing projects
Social Impact assessment (SIA) of the Kouroussa Gold Mining Project
Client : Cassidy Gold Guinée S.A. (Hummingbird Resources plc)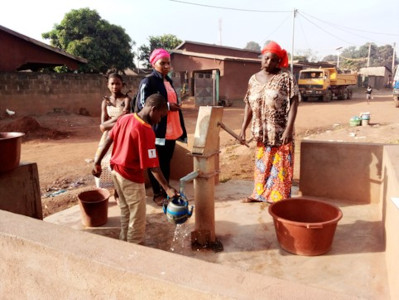 Hummingbird Resources plc, through the acquisition of the permits hold by Cassidy Gold Group, operates the Kouroussa gold mine in the Kankan region of Guinea. The main objective of the study is to assist the client in obtaining operating permits by ensuring that the Social Impact Assessment (SIA) of its two permits is carried out in accordance with Guinean legislation and international social standards (Equator Principles, IFC Performance Standards).
In order to achieve the main objective of the study, the specific objectives were as follows:
To produce a clear and compliant scoping report to launch the validation process with the Guinean government, as well as the terms of reference for the conduct of the SIA;
To develop the Stakeholder Engagement Plan (SEP);
Develop the Social Baseline Study;
Assess the social impact, with particular attention to the situation of the gold miners;
Develop a Social Management Plan that proposes solutions to mitigate negative impacts and enhance positive impacts.
Insuco provided the following services:
Review of available documentation ;
Preparation of collection tools and methodology;
Collection of quantitative and qualitative data in the field;
Data analysis.
The mission conducted during the Covid-19 health crisis led to the submission of the following deliverables:
A scoping study;
A Stakeholder Engagement Plan;
A Social Baseline Study;
A Social Impact Assessment;
A Social Management Plan.
Tell us about your project!
Do you wish to discuss your project and its challenges? To learn more about Insuco and our expertise? To meet with us?