Recent and ongoing projects
Elaboration of the Livelihood Restoration Plan (LRP) for the persons impacted by the Kankalaré mining project (Parawi-Koobi Plateau)
Client : Compagnie des Bauxites de Guinée (CBG)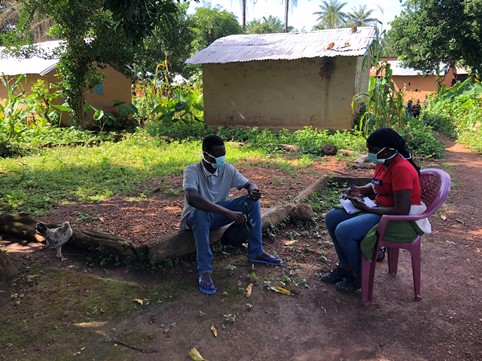 Compagnie des Bauxites de Guinée (CBG) is a Guinean company working in the extractive sector. Since the early 1960s, it has been exploiting a large bauxite plateau in the Boké Region, near Sangarédi and Kamsar, in the northwest of the Republic of Guinea. Since 2014, the company has launched an expansion project – financed by the International Finance Corporation – to increase its production capacity. In this context of expansion, the CBG plans to exploit the Parawi-Koobi plateau east of Boké, requiring the construction of new infrastructure and facilities.
Inventories of property and people affected by the construction of the mining road linking the Parawi-Koobi plateau and the storage wharf have been carried out and a Resettlement Action Plan (RAP) has been developed to formalize this process of relocation and compensation of the Kankalaré Project. To complete the compliance of the RAP with International Finance Corporation performance standards, Insuco was mandated to develop a Livelihood Restoration Plan (LRP) with the objective of supporting the People Affected by the Project (PAP) in restoring their livelihoods.
Insuco has submitted to the following products to the client:
A training of CBG teams in the use of tools developed;
A Livelihood Restoration Plan (LRP);
A database containing the socio-economic data of the PAP;
A stakeholder engagement strategy;
A monitoring and evaluation plan for the PRMS.
Tell us about your project!
Do you wish to discuss your project and its challenges? To learn more about Insuco and our expertise? To meet with us?